Russia is biggest culprit of spreading fake news, says survey of UK social media users
Poll by humanitarian charity the Syria Campaign sheds light on Britons' susceptibility to online misinformation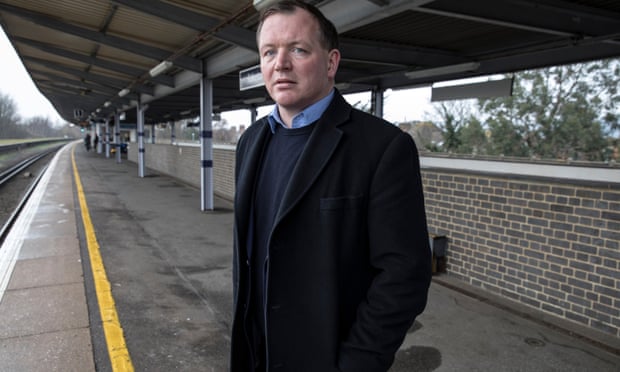 This article titled "Russia is biggest culprit of spreading fake news, says survey of UK social media users" was written by Ben Quinn, for The Observer on Sunday 31st December 2017 00.05 UTC
More than half of British users of social media surveyed in a new poll have admitted that they fail to check the original source of online material before sharing or "liking" it.
The survey, which sheds light on people's susceptibility to manipulation by purveyors of "fake news", also finds that three in four Britons believe tech companies, such as Twitter and Facebook, and MPs, are not doing enough to counter the organised online spread of falsehoods by state actors such as Russia.
The research by Survation was commissioned by the Syria Campaign – an advocacy group – to accompany a report setting out how Russia is fuelling a disinformation campaign to cover up atrocities in Syria.
The chair of a House of Commons inquiry last week warned Facebook and Twitter could face sanctions if they continue to stonewall parliament over Russian interference in the EU referendum. Damian Collins, chair of the Department of Culture, Media and Sport select committee, which is looking into so-called fake news, has given the companies until 18 January to correct their failure to hand over data he requested about Russian misinformation campaigns on their platforms.
The poll of more than 2,000 UK adults found Russia was the country most likely to be regarded as a culprit when it came to online campaigns. Almost two thirds (64%) believe it is true that certain governments employ people to mislead the public online, sometimes through fake profiles on social media networks such as Facebook, Twitter and YouTube. Of those people, 59% believed Russia was employing people to engage in such activities, followed by 41% who believed that the US government was doing so. The figure was 32% for China and 27% for the UK government.
The Syria Campaign's report, Killing the Truth: How Russia is fuelling a disinformation campaign to cover up war crimes in Syria, includes additional data on Russia's multi-pronged propaganda campaign focusing on Syria's humanitarian workers. It found that co-ordinated groups of "bots" and trolls linked to Russia have reached an estimated 56 million people with tweets attacking the volunteer rescue workers, known as White Helmets, during 10 key moments of 2016 and 2017.
This article was amended on 3January 2018 to correctly describe the Syrian Campaign as an advocacy group. It was originally labelled a charity.
guardian.co.uk © Guardian News & Media Limited 2010
Published via the Guardian News Feed plugin for WordPress.
Four U.S Troops Killed In Kabul Airport Attack
4 U.S. soldiers have been killed and three others wounded in attacks on Kabul airport.

A U.S. official says several Marines were killed and a number of other American military were wounded Thursday in an attack on Kabul's airport.
U.S. officials have said that information is still coming in and they are trying to determine exact numbers of casualties.
The official spoke on condition of anonymity to discuss ongoing military operations.
The Pentagon would not say what troops were involved but acknowledged that "a number of U.S. service members were killed."
Amazon's palm print recognition raises concern among U.S. senators
Three U.S. senators, including Democrat Amy Klobuchar who chairs the Senate Judiciary Committee's antitrust panel, wrote a letter to Amazon.com Inc (AMZN.O) to express concern about its palm print recognition system, Klobuchar's office said Friday.
Amazon began rolling out biometric technology at its Whole Foods stores around Seattle in April, letting shoppers pay for items with a scan of their palm. The system, called Amazon One, lets customers link a credit card to their palm print. read more
Klobuchar, who was joined by Senators Bill Cassidy, a Republican, and Jon Ossoff, a Democrat, expressed concern in the letter dated Thursday about both privacy and competition related to Amazon One.
"Our concerns about user privacy are heightened by evidence that Amazon shared voice data with third-party contractors and allegations that Amazon has violated biometric privacy laws," the lawmakers wrote in the letter.
WHO seeks to take political heat out of virus origins debate
The World Health Organization said on Friday it was setting up a new group to trace the origins of the coronavirus, seeking to end what it called "political point scoring" that had hampered investigations.
The inability of the WHO to say where and how the virus began spreading has fuelled tensions among its members, particularly between China, where COVID-19 cases were first identified in Wuhan in late 2019, and the United States.
The WHO called for all governments to cooperate to accelerate studies into the origins of the COVID-19 pandemic and "to depoliticise the situation".
It specified that a new advisory group called the International Scientific Advisory Group for Origins of Novel Pathogens would support "the rapid undertaking" of further studies.