The US is a whole lot richer because of trade with Europe, regardless of whether EU is friend or 'foe'
Greg Wright, University of California, Merced
President Donald Trump recently questioned the value of the long-standing United States-Europe alliance. When asked to identify his "biggest foe globally," he declared: "I think the European Union is a foe, what they do to us in trade."
This view is consistent with his recent turn against trade with Europe but ignores the immense benefits that Americans have reaped due to the strong economic and military alliance between the U.S. and Europe – benefits that include nothing less than unprecedented peace and prosperity.
As such, Trump's trade war with Europe and his hostility toward broader Western alliances such as NATO portend a future of diminished standards of living – as a direct result of less trade – and greater global conflict – indirectly due to reduced economic integration. In the words of columnist Robert Kagan, "things will not be ok."
Some of my research focuses on the impact of increased international trade on U.S. standards of living, which I show are causally linked during the late 20th century. Most of the trade in this period occurred among rich nations and was dominated by the U.S.-Europe relationship.
By calling Europe a "foe," Trump makes clear that he simply doesn't understand why rich countries trade with one another, which, to be fair, is something that also puzzled economists for many years.
Why rich countries trade
Though in some ways it seems obvious why the U.S. and Europe trade with one another – some might enjoy Parmigiana from Italy, while others prefer Wisconsin cheddar – economists initially had trouble explaining exactly why there was so much trade among rich countries. Surely, they thought, the U.S. can produce good quality cheese at a cost that is similar to producers in Italy, and vice versa, so why would we need to go abroad to satisfy our palettes?
In 1979, economist Paul Krugman provided a clear answer that would eventually win him the Nobel Prize in economics. The first part of his answer was simple but important and boils down to the fact that consumers benefit from having a wide range of product varieties available to them, even if they are only small variations on the same item.
For instance, in 2016 the top U.S. exports to the EU were aircraft (US$38.5 billion), machinery ($29.4 billion) and pharmaceutical products ($26.4 billion). The top imports from the EU seem almost identical: machinery ($64.9 billion), pharmaceutical products ($55.2 billion) and vehicles ($54.6 billion). Although the product categories clearly overlap, there are important differences in the types of pharmaceuticals and machinery that are sold in each market. Consumers benefit from having all these options available to them.
The second part of Krugman's answer was that, by producing for both markets, companies in Europe and the U.S. could reap greater economies of scale in production and lower their prices as a result. This has been found to indeed be what happens when countries trade. And more recent research has shown that increased foreign competition can also lower domestic prices.
These benefits have been quantified. For instance, the gains to the U.S. from new foreign product varieties and lower prices over the period 1992 to 2005 were equal to about one percent of U.S. GDP – or about $100 billion.
In short, Krugman's answer emphasized the extent to which international trade between equals increases the overall size of the economic pie. And no pie has ever grown larger than the combined economies of the U.S. and Europe, which now constitute half of global GDP.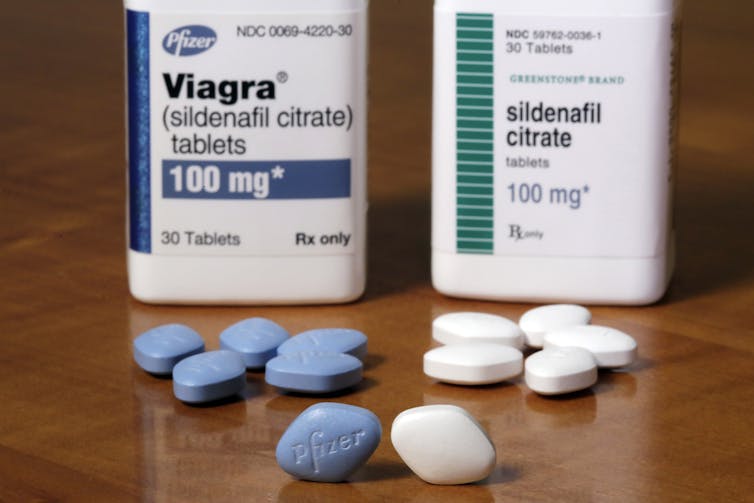 Largest trading partner
The European Union is the largest U.S. trading partner in terms of its total bilateral trade and has been for the past several decades.
Overall, the U.S. imported $592 billion in goods and services from the EU in 2016 and exported $501 billion, which represents about 19 percent of total U.S. trade and also represents about 19 percent of American GDP.
A key feature of this trade is that almost a third of it happens within individual companies. In other words, it reflects multinational companies shipping products to themselves in order to serve their local market, or as inputs into local production. This type of trade is critical as it serves as the backbone of a vast network of business investments on both sides of the Atlantic, supporting hundreds of thousands of jobs.
It is also a network that propels the global economy: the EU or U.S. serves as the primary trading partner for nearly every country on Earth.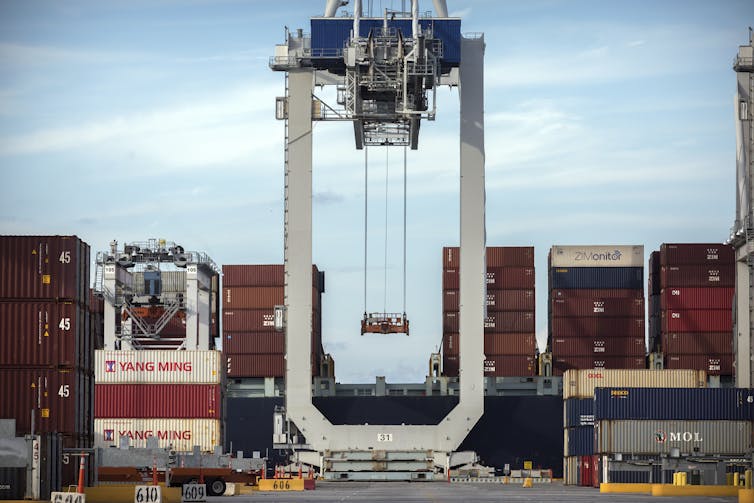 Shipping and new institutions
The U.S.-Europe trade relationship also laid the groundwork for the modern system of international trade via two distinct innovations: new shipping technologies and new global institutions.
On the technological front, the introduction of the standard shipping container in the 1960s set off the so-called second wave of globalization. This under-appreciated technology was conceived by the U.S Army during the 1950s and was perfected over Atlantic shipping routes. In short, by simply standardizing the size and shape of shipping containers, and building port infrastructure and ships to move them, massive economies of scale in shipping were realized. As a result, today container ships the size of small cities are routed via sophisticated logistics to huge deepwater ports around the world.
These routes eventually made it profitable for other countries to invest in the large-scale port infrastructure that could handle modern container ships. This laid the groundwork for the eventual growth of massive container terminals throughout Asia, which now serve as the hubs of the modern global supply chain.
At the same time that these new technologies were reducing the physical costs of doing business around the world, the U.S. and Europe were also creating institutions to define new international rules for trade and finance. Perhaps the most important one was the post-war General Agreement on Trade and Tariffs, which eventually became the World Trade Organization, creating the first rules-based multilateral trade regime. A large body of research shows that these agreements have increased trade and, more importantly, raised incomes around the world.
Overall, these advancements contributed to the subsequent enrichment of hundreds of millions of workers in Asia, Latin America and Africa by helping to integrate them into the global economy.
And when the world gets richer, the U.S. also benefits for many of the same reasons noted above: demand for U.S. products increases as incomes rise around the world, as does the variety of products the U.S. can import, and the prices of these goods typically fall.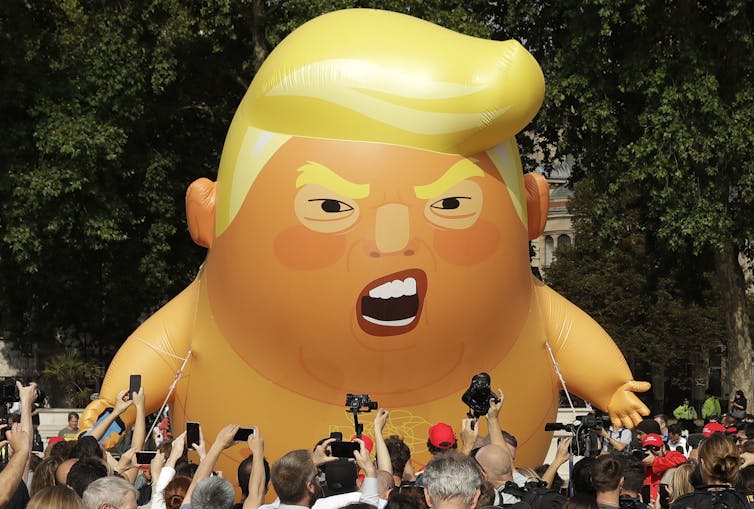 Taking the long view
But it appears that President Trump sees the U.S. on the losing end of a failed relationship.
It is unsurprising that tensions with Europe have come to the forefront over perceived imbalances in trade, particularly for a president who is not afraid to take long-time allies to task.
This is because U.S. trade policy has arguably been overly optimistic in recent years, particularly with respect to China, whose accession to the WTO proved to be much more disruptive to labor markets around the world than was predicted. Previous U.S. administrations preferred patience over confrontation, leading to a perhaps inevitable backlash that has spilled into other relationships, such as the one with Europe.
However, the U.S. relationship with Europe is clearly different, primarily because it is longstanding and has been largely one of equals. But also because their shared values mean that there are many non-economic issues — such as the spread of liberal democracy and the promotion of human rights — that get advanced by the close economic ties.
It's important to not underestimate what is at stake if the U.S.-Europe alliance is allowed to falter. Americans are likely in the midst of the most peaceful era in world history, and global economic integration, led from the beginning by the U.S. and Europe, has been a key contributing factor. Global extreme poverty is also at its lowest point ever, again in large part due to globalization.

These are the byproducts and legacies of seven decades of expanding international trade and should not be taken for granted.
Greg Wright, Assistant Professor of Economics, University of California, Merced
This article was originally published on The Conversation. Read the original article.
Prince Philip, husband of Queen Elizabeth II, has died
Buckingham Palace has announced that The Duke of Edinburgh has died.
Philip Mountbatten, the rakish naval officer who captured the heart of a young Elizabeth Windsor and became the lifelong consort to the British queen, has died aged 99.
The death ends the longest marriage of a reigning monarch in British history, an enduring alliance that outlasted the Cold War, war and peace in Northern Ireland and the painful divorces of three of their four children.
Reacting to the death, Prime Minister Boris Johnson said;
"Prince Philip earned the affection of generations here in the UK, across the Commonwealth & around the world.
He was the longest serving consort in history & one of the last surviving people in this country to have served in WW2."
Prince Philip never held the official title of Prince Consort, but he was Queen Elizabeth II's closest confidant, most reliable political advisor and the undisputed master of the royal household for more than six decades.
Philip was known equally as a curmudgeon and a charmer who could quickly put nervous guests at ease with an easy one­liner.
The Queen, on the event of their golden wedding anniversary in 1997, said of her husband: "He has, quite simply, been my strength and stay all these years."
The Duke is survived by his wife, Queen Elizabeth II, and his children Charles, Prince of Wales; Anne, Princess Royal; Prince Andrew, Duke of York and Prince Edward, Earl of Wessex.
While Elizabeth presided over affairs of state, Philip championed dozens of charities, including the Duke of Edinburgh's Award, which has promoted self­reliance, physical development and other personal accomplishment for more than 6 million youths all over the world.
(more…)
Biden Expected To Repeal Military Trans Ban Tomorrow
The Biden administration is expected to repeal the ban on transgender Americans from serving in the military, multiple people informed of the decision told CBS News. The announcement is expected as soon as Monday, one senior Defense official and four outside advocates of repealing the ban told CBS News.
The senior Defense official told CBS News the repeal will be through executive order signed by President Joe Biden. The announcement is expected to take place at a ceremony with newly-confirmed Defense Secretary Lloyd Austin, who will order the Pentagon to go back to the policy enacted in 2016 by former Defense Secretary Ash Carter that allowed transgender Americans to serve openly.
The White House did not respond immediately to a request for comment.
The new order will direct the branches of the military to outline an implementation plan.
The ban was announced by former President Trump via a tweet in July 2017. The ban took effect in April 2019 and barred transgender Americans from enlisting in the military.
In 2014, it was estimated there were around 15,500 transgender military members serving, according to a study by the Williams Institute at the UCLA School of Law.
Biden frequently repeated on the campaign trail his promise to repeal the ban.
Austin said at his Senate confirmation hearing last week that he planned to repeal the ban.
"I support the president's plan or plan to overturn the ban," Austin said on Tuesday when asked by Senator Kirsten Gillibrand, "I truly believe, Senator, that as I said in my opening statement, that if you're fit and you're qualified to serve and you can maintain the standards, you should be allowed to serve. And, you can expect that I will support that throughout."
Trump Pardons Steve Bannon In One of His Final Acts As 45th President
(CNN)— President Donald Trump has decided to pardon his former chief strategist Steve Bannon, in a last-minute decision made only hours before he is scheduled to depart the White House for a final time.
Officials cautioned CNN that Trump's decision was not final until he signed the paperwork. Trump told people that after much deliberation, he had decided to pardon Bannon as one of his final acts in office.
Bannon's pardon would follow a frantic scramble during the President's final hours in office as attorneys and top aides debated his inclusion on Trump's outgoing clemency list. Despite their falling out in recent years, Trump was eager to pardon his former aide after recently reconnecting with him as he helped fan Trump's conspiracy theories about the election.
It was a far cry from when Trump exiled Bannon from his inner circle after he was quoted in a book trashing the President's children, claiming that Donald Trump Jr. had been "treasonous" by meeting with a Russian attorney and labeling Ivanka Trump "dumb as a brick." Those statements from Bannon drove Trump to issue a lengthy statement saying he had "lost his mind."
"Steve Bannon has nothing to do with me or my presidency," Trump said at the time.Things shifted in recent months as Bannon attempted to breach Trump's inner circle once again by offering advice before the election and pushing his false theories after Trump had lost.
Since Trump's election defeat, the President has leaned further into his expansive pardon powers — granting pardons to his first national security adviser, Michael Flynn, longtime ally Roger Stone and former campaign chairman Paul Manafort, among others.
Among Trump's pardons earlier in his term were those for former Arizona Sheriff Joe Arpaio, right-wing commentator Dinesh D'Souza and financier Michael Milken.